Our Story
Auto Global Parts Industries Sdn Bhd
Booster Shots in NHF HQ
Source: NHF HQ
22 January 2022
In an effort to increase the take-up rate for booster dose among its employees, NHF has hosted a 1-day COVID-19 Booster Shots in NHF HQ on 22nd January 2022.
This CSR programme is open to all employees and their direct family members living in the same household who have not yet had their booster jab. Previously, NHF took part in the Public-Private Partnership COVID-19 Industry Immunisation Programme (PIKAS), which saw more than 500 employees receive their first and second dose of vaccination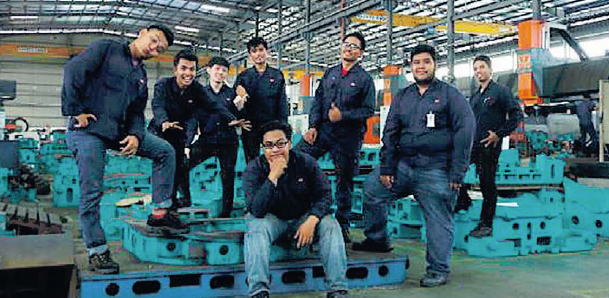 NHF tawar Program Perantisan 2020
Source : Sinar Harian, Malaysia
22 February 2020
Pengeluar alat ganti automotif, New Hoong Fatt Holdings Bhd (NHF) kini menawarkan 20 penempatan dalam program perantisan bagi tahun 2020.
Pengaran Urusannya, Chin Jit Sin berkata, program perantisan atau Program Meister Malaysia (MMP) mewujudkan peluang Pendldlkan Teknikal Dan Latihan Vokasional (TVET) untuk pelajar Malaysia kini dibuka dan akan berakhir pada hujung Februari ini.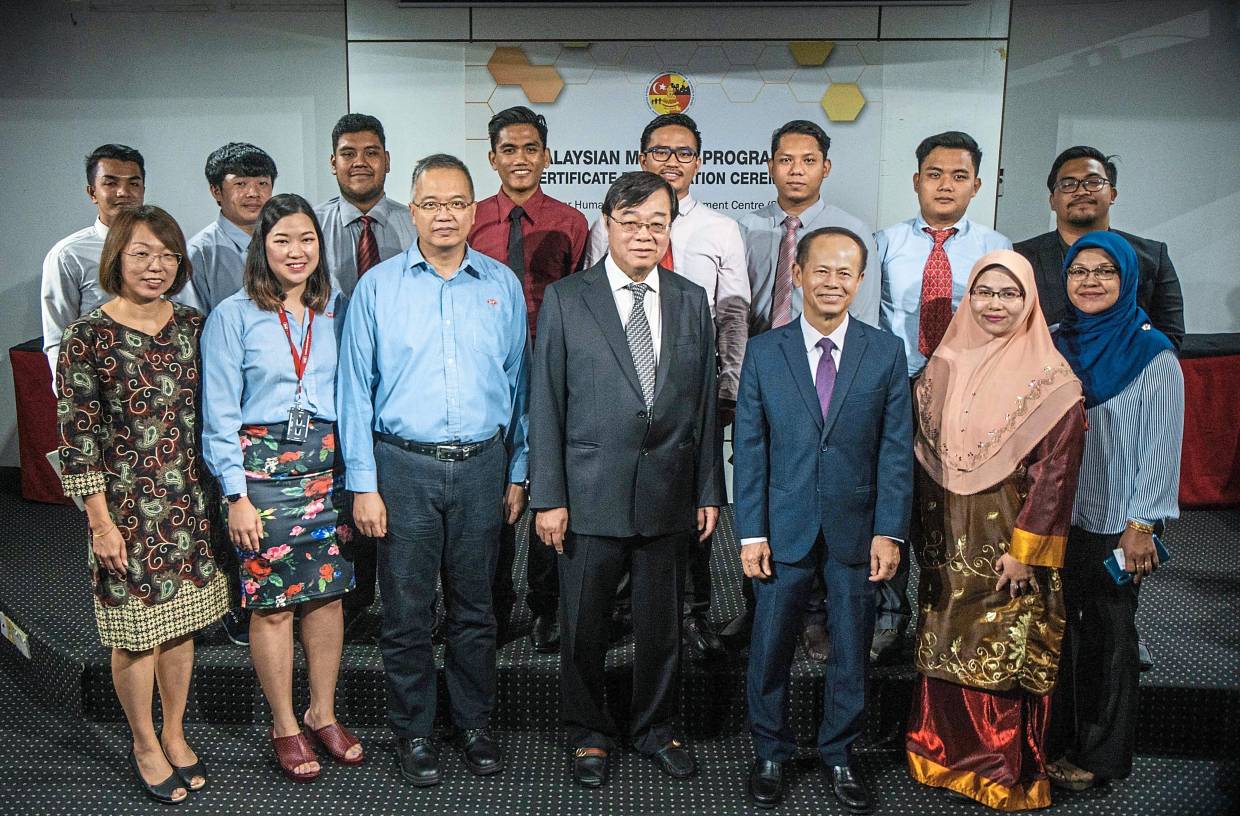 Meeting the Goal of Developing Workers
09 February 2020
At a graduation ceremony held recently at SHRDC, another 29 students graduated from this programme and had their paid work placements at New Hoong Fatt Holdings Berhad (NHF), APM Automotive Holdings Berhad and Precimec Sdn Bhd.
"We believe the implementation of the MMP as part and parcel of TVET, is in line with the demands of the 4th Industrial Revolution (IR) 4.0 era in education that requires workers who are equipped with the technological know-how and expertise to adapt to a fast evolving industry," – Selangor Human Resource Development Centre chairman Lew Jin Aun.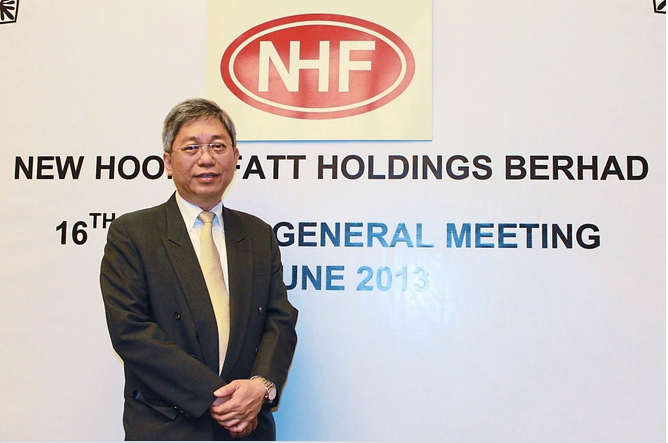 Aggressive New Hoong Fatt Determined to Push Up Earnings
02 September 2019
Automotive replacement parts maker NEW HOONG FATT HOLDINGS BHD (NHF) is undertaking agressive measures to put the group on a stronger footing after posting a decline in earnings for the last two fiscal years- financial year 2017 (FY17) and FY18.
 NHF won MSWG Awards.
31 Julai 2019
New Hoong Fatt Holdings Berhad won the Excellence Award for Overall Corporate Governance & Performance (2nd place under Market Cap Between RM100 Million to RM300 Million category) at the minority Shareholder Watch Group (MSWG) – ASEAN Corporate Governance Awards 2018 held in Kuala Lumpur.
Shaping a better future with TVET Education
July 3, 2019 at 12:51pm
TVET encompasses formal and informal learning that prepares young people with the knowledge and skills required in the world of work.
NHF manufactures more than 3,300 automotive parts in-house and exports to more than 50 countries worldwide. It is located nearby Khairul's school and it frequently conducts TVET awareness programmes at schools in the area to develop its talent pipeline.
With help from NHF, Khairul embarked on his TVET journey — working while attending various apprenticeship programmes — and is currently employed by the company.
NHF Prepares RM30 million in Expanding The Products and Developing The Human Capital.
 31 Mei 2019 at 4:12pm
KUALA LUMPUR: Pengeluar alat ganti automotif, New Hoong Fatt Holdings Bhd (NHF) memperuntukkan RM30 juta perbelanjaan modal untuk tahun ini bagi tujuan pengembangan produk dan pembangunan modal insan.
Pengarah Urusannya, Chin Jit Sin, berkata syarikat akan meneruskan strateginya untuk berkembang di ASEAN menerusi pengenalan pelbagai produk termasuk membangun dan menambah lebih banyak produk di pasaran bagi meningkatkan pertumbuhan pendapatannya.
"Syarikat telah membelanjakan sejumlah wang yang banyak beberapa tahun kebelakangan ini ke dalam kemudahan pengeluaran kami dan akan secara beransur-ansur mengembangkannya apabila diperlukan bagi membantu memudahkan pertumbuhan ini," katanya kepada pemberita selepas mesyuarat agung tahunan (AGM) NHF (AGM) di sini, hari ini.
Developing Industry Specific Skills
Sunday, 17 Mar 2019
LEADING automotive replacement parts manufacturer, New Hoong Fatt Holdings Berhad (NHF) welcomes the Government's emphasis on Technical and Vocational Education and Training (TVET). The empowerment of TVET is critical to addressing the expected increase in demand for 1.3 million additional TVET workers by 2020, as stated by the Education Ministry.
NHF has been taking part in the Malaysian Meister programme (meaning Master Craftsman) since 2015, which is one of the many TVET courses offered in Malaysia.
13/10/2018,  NHFHB Sports Day 2018
October 18 at 6:19 PM
All work and no play can wear you out. That's exactly why we brought the Auto Global family together recently to battle it out on our Sport Day 2018
Apart from encouraging healthy lifestyle among employees, Sport Day provides a platform to showcase skills of all players while enhancing teamwork between them.
Here are some of the scenes from the recent Sport Day 2018. Sincerest appreciation for all the dedication and support of all the working committees, participants & supporters in making this event successful.Congratulations to our winners!