Our Story
Auto Global Parts Industries Sdn Bhd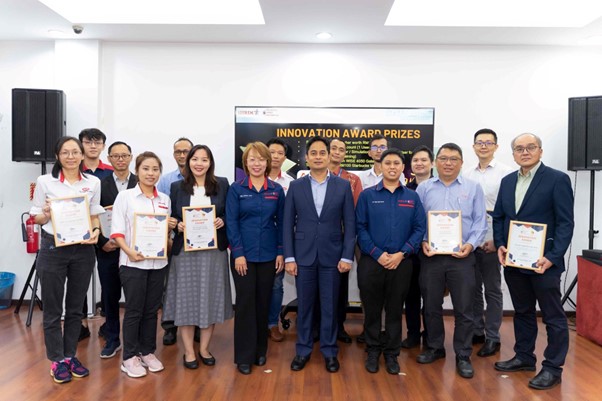 Empowering Industry 4.0: MSF 4.0 Tech Month and the Malaysian Smart Factory 4.0 Initiative
26 – 27 September 2023
The MSF 4.0 Tech Month served as a dynamic platform for knowledge exchange, fostering innovation, and boosting company collaboration, encapsulating the fundamentals of Industry 4.0 – automation, data exchange, IoT, and more, to take us into the future of manufacturing.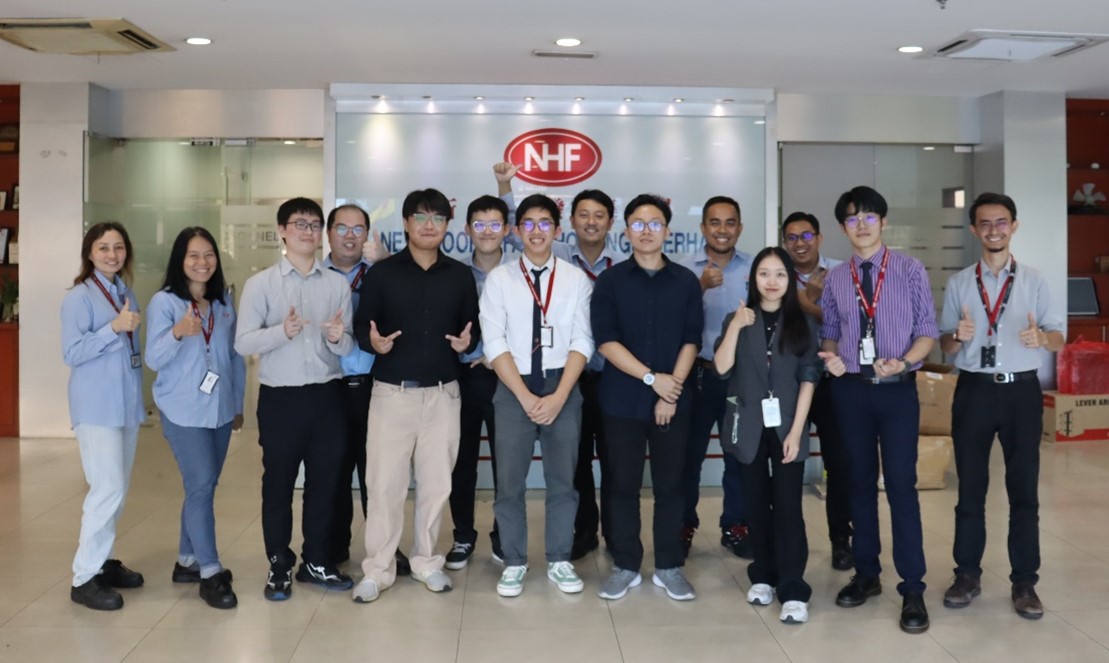 INTI International University and College, Subang's Final Year Student's Projects with Auto Global Parts Industries Sdn Bhd
September 2023
A collaborative effort between INTI International University and College, Subang ("INTI") and Auto Global Parts Industries Sdn Bhd has resulted in the undertaking of three projects in the Plastic Division. These projects, namely "Plastic Roll Alert System'', "Enhancing Oven Trolley for Spraying Process'', and "Line Balancing to Reduce Machine Idle Time", recently reached their conclusion with a final presentation by the students on September 26th, 2023.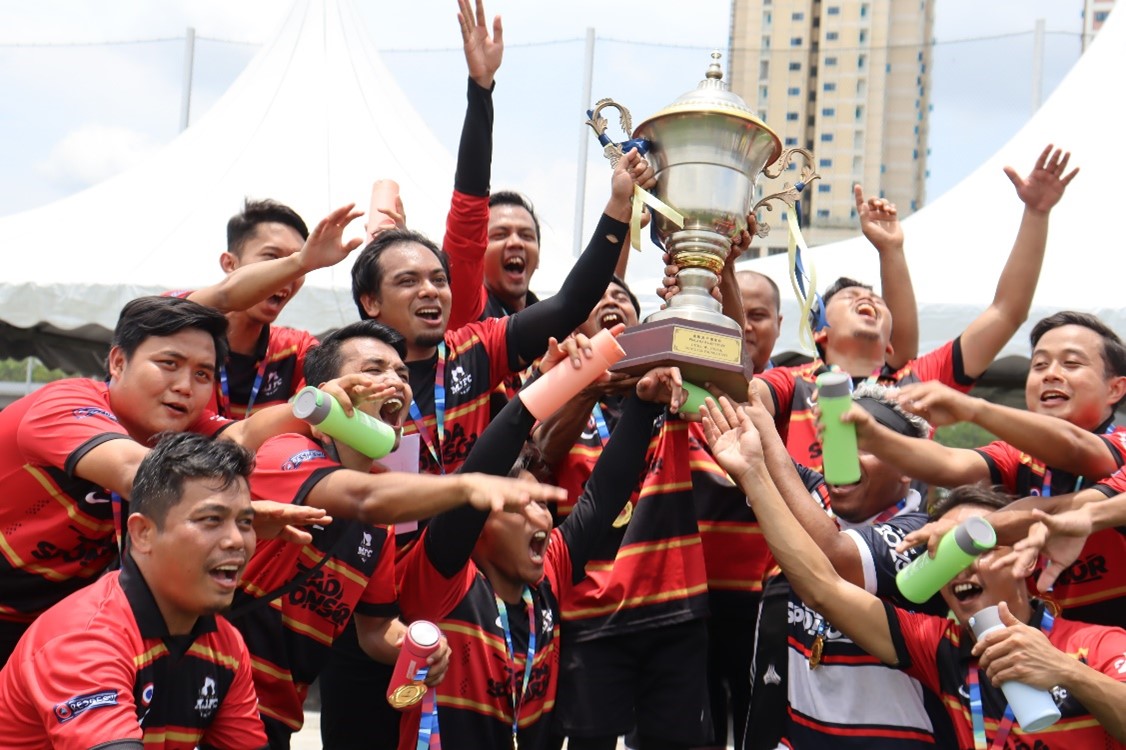 "Piala Kam Lang Fatt" Football Tournament: A Decades-Long Tradition of Sportsmanship
September 2023
Since 2009, NHF has celebrated a time-honored tradition: the Piala Kam Lang Fatt Football Tournament. The inter-divisional football tournament was organized again in 2023 to commemorate the late founder of NHF Group, Mr Kam Lang Fatt. This year, the tradition continued, bringing together employees from various divisions for a day of camaraderie and sporting excellence.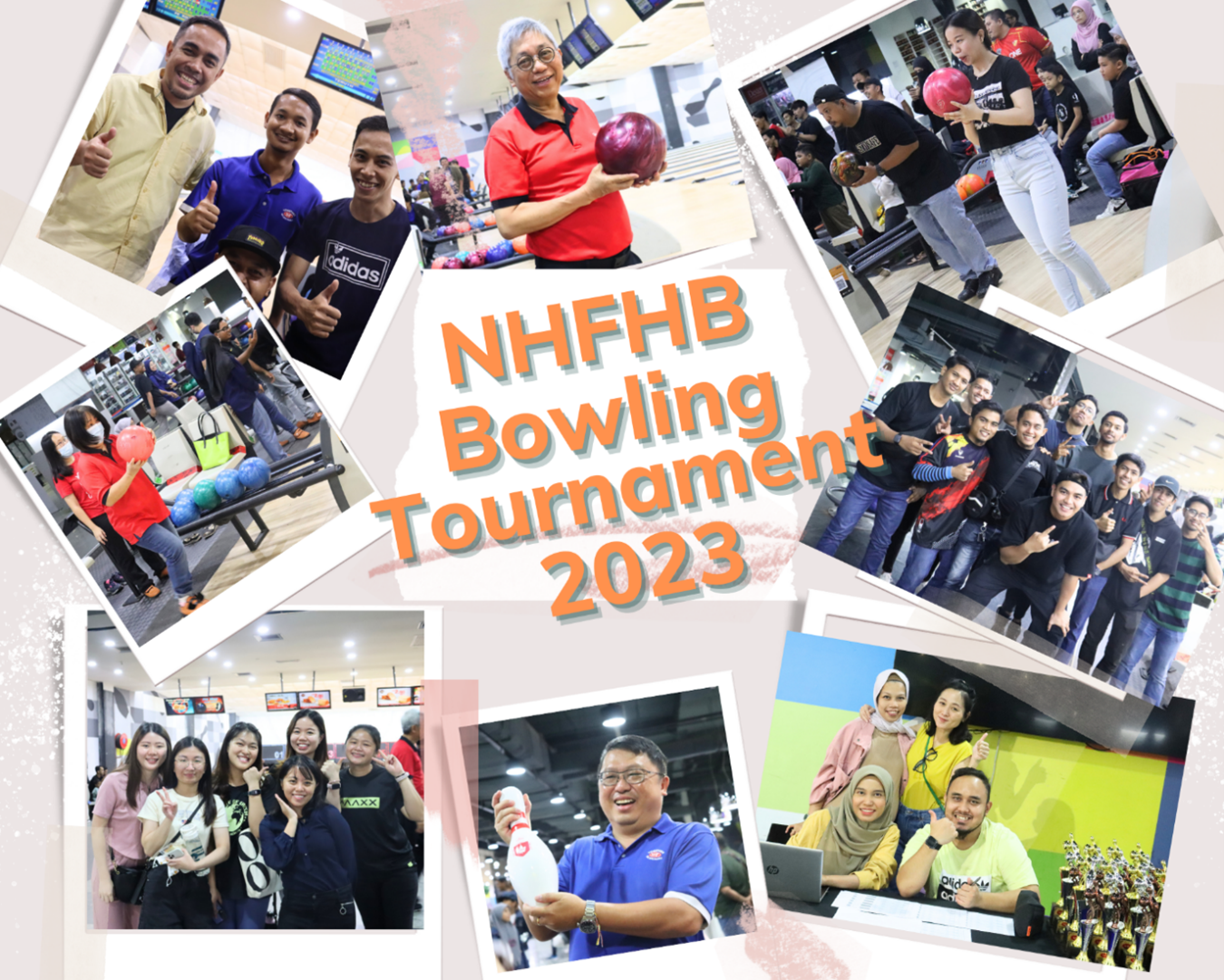 New Hoong Fatt's Joyful Bowling Tournament Reunites Employees Post-COVID-19
June 2023
After a long hiatus due to the challenges posed by the COVID-19 pandemic, NHF has organized a thrilling bowling tournament on June 18, 2023 at Wangsa Bowl, Setia City Mall. The bowling tournament not only encouraged friendly competition but also aimed to foster relationships among employees.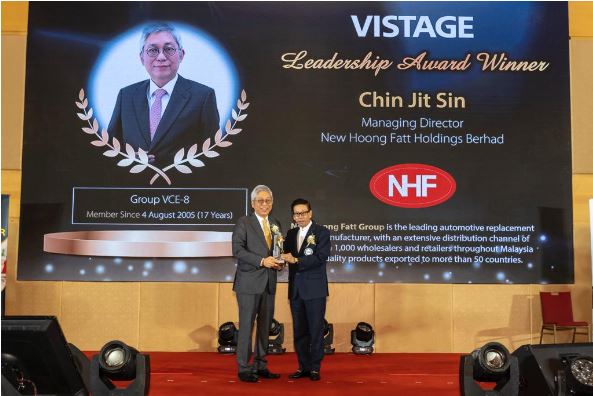 Mr. Chin Jit Sin: A Beacon of Exceptional Leadership Recognized with the Vistage Leadership Award
June 2023
Congratulation to Mr. Chin Jit Sin, Managing Director of New Hoong Fatt Holdings Berhad ("NHF") with the Vistage Leadership Award. Mr Chin Jit Sin has been conferred with the 'Business Icon Leadership Award', at the recent Vistage 2023, organised by the Vistage.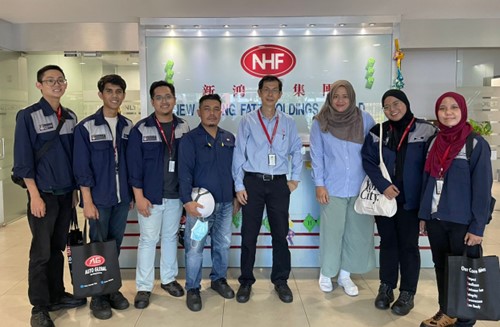 Industrial Visit – UiTM students
May 2023
Auto Global has received a request from UiTM students to visit the manufacturing plant for industrial exposure. The purpose of the visit is to expose students to occupational safety and health in the working environment as well as to fulfil the course requirement.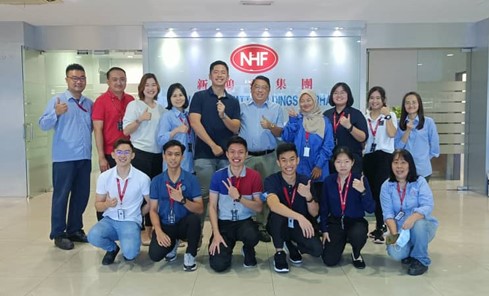 April 2023 Internship Intake
April 2023
AG has always been committed to investing in talent's future through an internship program. We recently welcomed 7 undergraduates from Universiti Utara Malaysia (UUM) to intern with us as part of our ongoing internship program. Their internships begin in April 2023 and end in August 2023.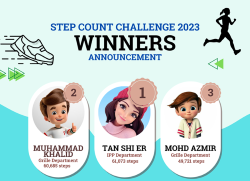 NHFHB's Healthy Week 2023.
20th January 2023
After a three-year hiatus due to the COVID-19 outbreak and recovery, we have kickstarted our 2023 Employee Social and Welfare activities by conducting a Healthy Week from 3rd to 8th January 2023, which included steps count challenge, aerobic exercise, a breakfast day, a safety road talk, a fruits day, and a blood donation drive.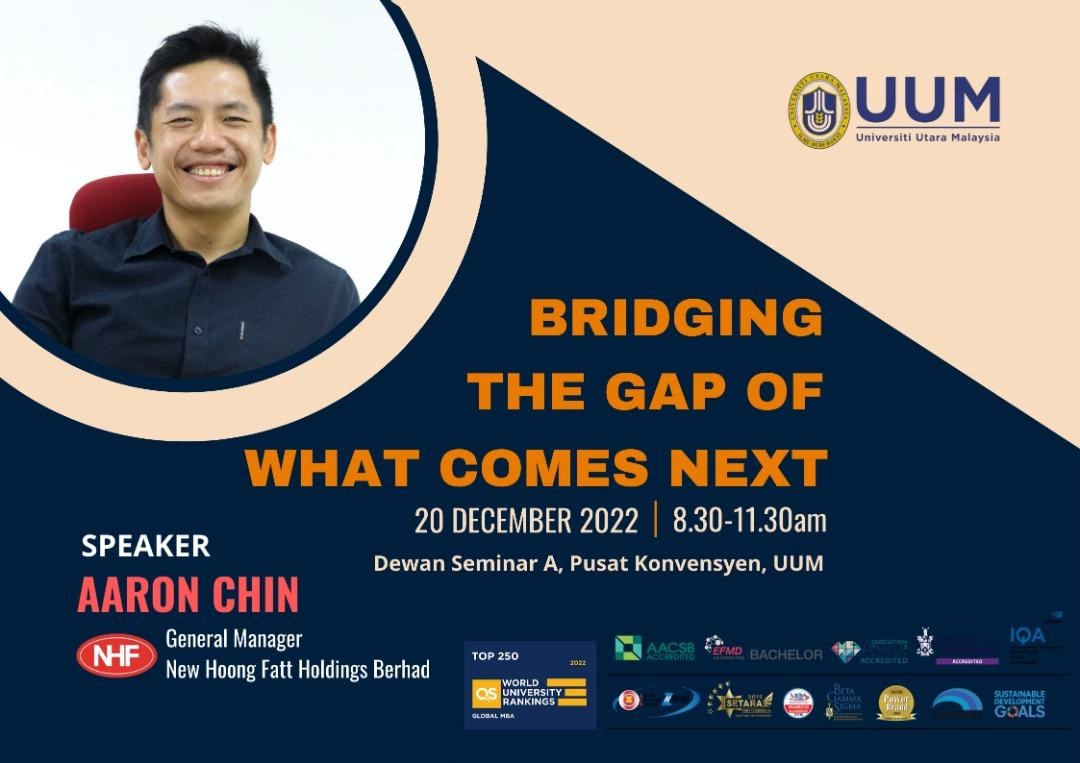 Tommorrow: Bridging The Gap Of What Come Next
20th December 2022
New Hoong Fatt Holdings Berhad has kickstarted their collaboration with Universiti Utara Malaysia (UUM) by visiting the university and meeting their 150 students from the Human Resource Management as well as International Business students.
Dr. Faizal, Dean of the School of Business had graciously for hosted the event, alongside Aaron Chin, the General Manager of NHF Auto Supplies (Malaysia & Indonesia) as the guest speaker.
Basic Occupational First-Aid Training at NHF
25th & 26th October 2022
Basic Occupational First Aid Training was held at our HQ office last month and it was conducted
by Academy of Safety and Emergency Care Sdn Bhd (ASEC). This training is a comprehensive
blend between the theory and practical session and ultimately would enable the participants to
provide competent help and care to the injured or ill person during an emergency. The objective
of this training is to ensure better workplace safety. It is also giving an exposure to the participants
to gain knowledge when it comes to emergency or any accident situation in the workplace.
Several activities including Cardiopulmonary Resuscitation (CPR), Band-Aid, and Emergency
Response Plan (ERP) were taught in the training. Participants were being asked to perform first
aid treatment for the injuries and a lot of hands-on experience was gained throughout the drill.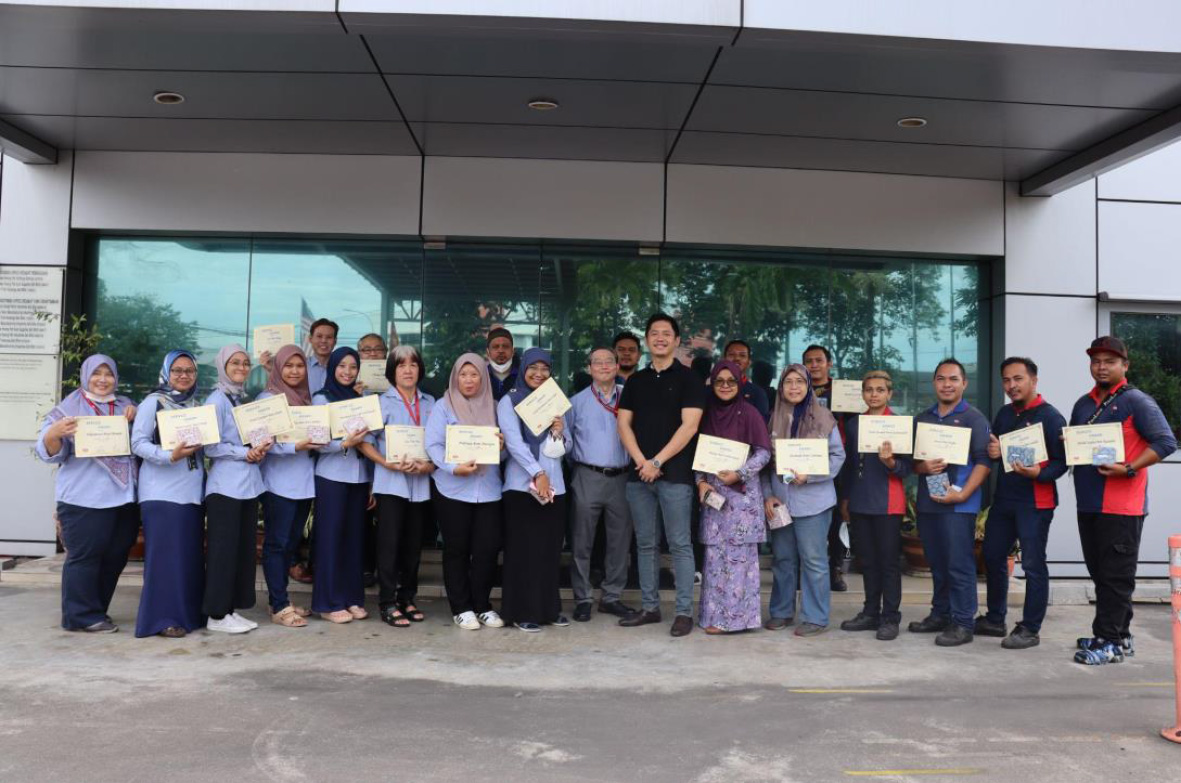 Recognition of NHF & AGP Long-Service Employees
5th, 11th & 13th October 2022
New Hoong Fatt Group recognized and presented the long-service award to AGP of its employees who have served the Group for 10 and 20 years. The long-service award ceremonies took place at the Group's headquarters in Meru, Klang and were attended by all the Group's employees.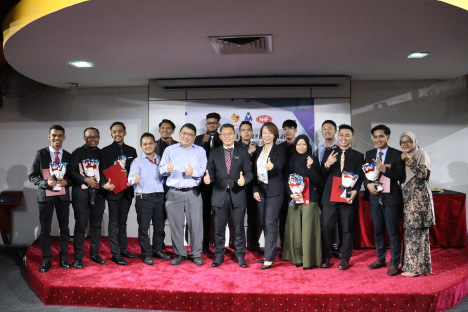 3rd batch of Meister Graduation Ceremony
9th September 2022
The 3rd batch of NHF's Malaysian Meister Program (MMP) students have recently graduated, and the convocation ceremony took place at the Selangor Human Resource Development Centre ("SHRDC") on 9th September 2022.
It was a privilege and honour to have Ts. Kamaruzaman bin Haji Md Ali, the Timbalan Ketua Pengarah Operasi & Pengurusan of Jabatan Pembangunan Kemahiran, and Mrs. Teh Sook Ling, the Executive Director of SHRDC, together to witness the graduation of our Meisters.
Chairman Dialogue
3rd August 2022
The new hires getting to know NHF Group's Executive Chairman, Madam Kam Foong Keng during an open Chairman Dialogue session which took place on 3rd August 2022.
The Chairman Dialogue is a yearly engagement that aims to foster a closer and more engaging relationship between employees and the top management. 
There are always interesting stories to share about the Group's history, culture and success, as well as learning more about our wonderful Executive Chairman's personal side. 
It is something that the new hires are looking forward to taking part in. 
Stay tuned for more internal engagement updates! 
Booster Shots in NHF HQ
Source: NHF HQ
22 January 2022
In an effort to increase the take-up rate for booster dose among its employees, NHF has hosted a 1-day COVID-19 Booster Shots in NHF HQ on 22nd January 2022.
This CSR programme is open to all employees and their direct family members living in the same household who have not yet had their booster jab. Previously, NHF took part in the Public-Private Partnership COVID-19 Industry Immunisation Programme (PIKAS), which saw more than 500 employees receive their first and second dose of vaccination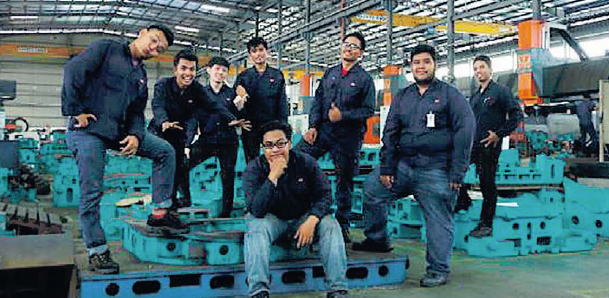 NHF tawar Program Perantisan 2020
Source : Sinar Harian, Malaysia
22 February 2020
Pengeluar alat ganti automotif, New Hoong Fatt Holdings Bhd (NHF) kini menawarkan 20 penempatan dalam program perantisan bagi tahun 2020.
Pengaran Urusannya, Chin Jit Sin berkata, program perantisan atau Program Meister Malaysia (MMP) mewujudkan peluang Pendldlkan Teknikal Dan Latihan Vokasional (TVET) untuk pelajar Malaysia kini dibuka dan akan berakhir pada hujung Februari ini.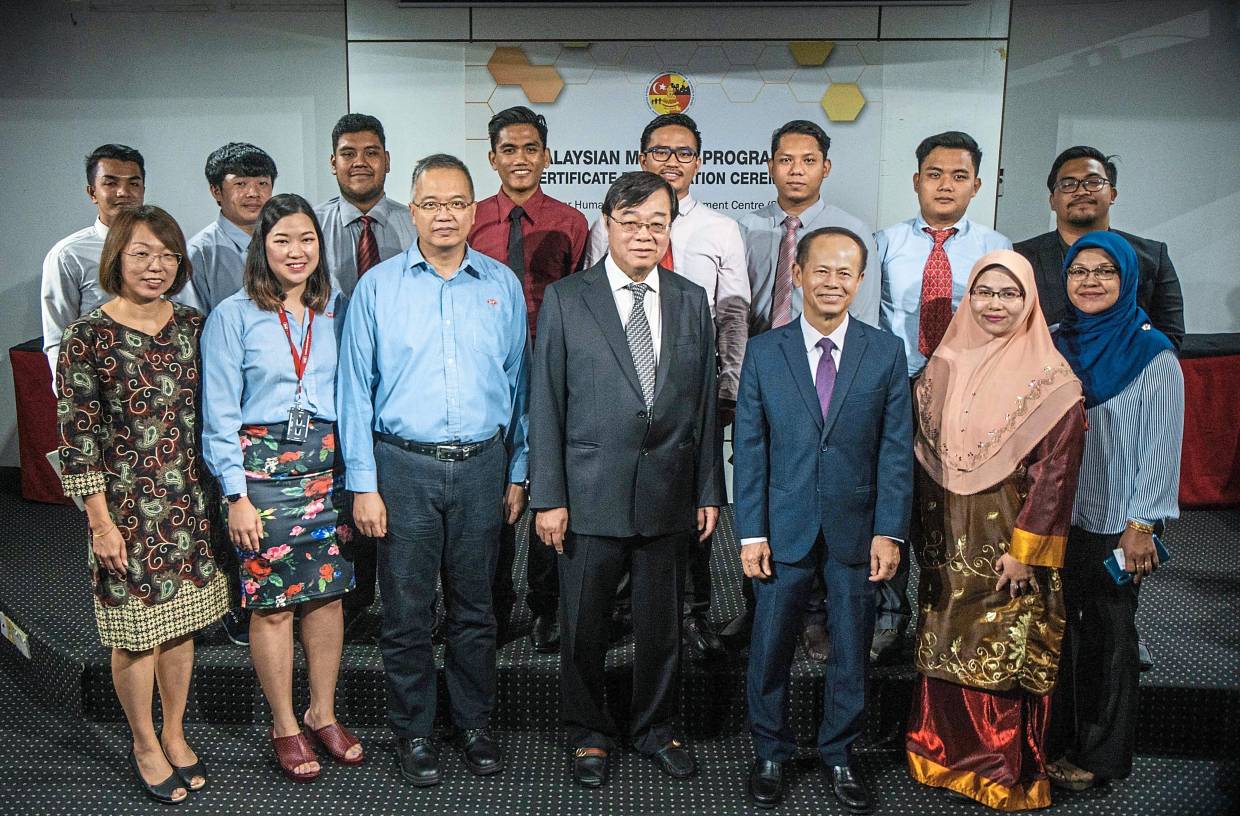 Meeting the Goal of Developing Workers
09 February 2020
At a graduation ceremony held recently at SHRDC, another 29 students graduated from this programme and had their paid work placements at New Hoong Fatt Holdings Berhad (NHF), APM Automotive Holdings Berhad and Precimec Sdn Bhd.
"We believe the implementation of the MMP as part and parcel of TVET, is in line with the demands of the 4th Industrial Revolution (IR) 4.0 era in education that requires workers who are equipped with the technological know-how and expertise to adapt to a fast evolving industry," – Selangor Human Resource Development Centre chairman Lew Jin Aun.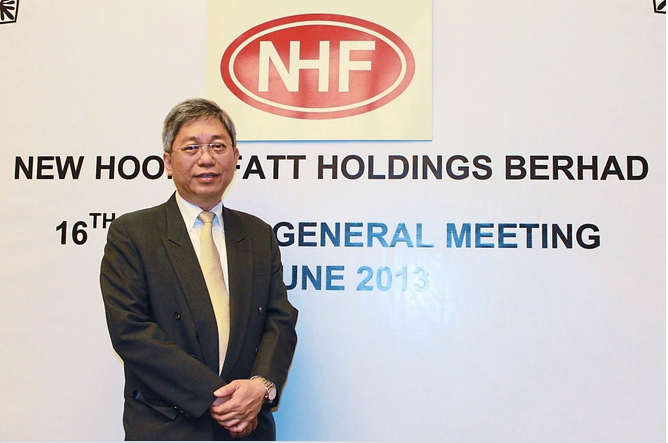 Aggressive New Hoong Fatt Determined to Push Up Earnings
02 September 2019
Automotive replacement parts maker NEW HOONG FATT HOLDINGS BHD (NHF) is undertaking agressive measures to put the group on a stronger footing after posting a decline in earnings for the last two fiscal years- financial year 2017 (FY17) and FY18.
 NHF won MSWG Awards.
31 Julai 2019
New Hoong Fatt Holdings Berhad won the Excellence Award for Overall Corporate Governance & Performance (2nd place under Market Cap Between RM100 Million to RM300 Million category) at the minority Shareholder Watch Group (MSWG) – ASEAN Corporate Governance Awards 2018 held in Kuala Lumpur.
Shaping a better future with TVET Education
July 3, 2019 at 12:51pm
TVET encompasses formal and informal learning that prepares young people with the knowledge and skills required in the world of work.
NHF manufactures more than 3,300 automotive parts in-house and exports to more than 50 countries worldwide. It is located nearby Khairul's school and it frequently conducts TVET awareness programmes at schools in the area to develop its talent pipeline.
With help from NHF, Khairul embarked on his TVET journey — working while attending various apprenticeship programmes — and is currently employed by the company.
NHF Prepares RM30 million in Expanding The Products and Developing The Human Capital.
 31 Mei 2019 at 4:12pm
KUALA LUMPUR: Pengeluar alat ganti automotif, New Hoong Fatt Holdings Bhd (NHF) memperuntukkan RM30 juta perbelanjaan modal untuk tahun ini bagi tujuan pengembangan produk dan pembangunan modal insan.
Pengarah Urusannya, Chin Jit Sin, berkata syarikat akan meneruskan strateginya untuk berkembang di ASEAN menerusi pengenalan pelbagai produk termasuk membangun dan menambah lebih banyak produk di pasaran bagi meningkatkan pertumbuhan pendapatannya.
"Syarikat telah membelanjakan sejumlah wang yang banyak beberapa tahun kebelakangan ini ke dalam kemudahan pengeluaran kami dan akan secara beransur-ansur mengembangkannya apabila diperlukan bagi membantu memudahkan pertumbuhan ini," katanya kepada pemberita selepas mesyuarat agung tahunan (AGM) NHF (AGM) di sini, hari ini.
Developing Industry Specific Skills
Sunday, 17 Mar 2019
LEADING automotive replacement parts manufacturer, New Hoong Fatt Holdings Berhad (NHF) welcomes the Government's emphasis on Technical and Vocational Education and Training (TVET). The empowerment of TVET is critical to addressing the expected increase in demand for 1.3 million additional TVET workers by 2020, as stated by the Education Ministry.
NHF has been taking part in the Malaysian Meister programme (meaning Master Craftsman) since 2015, which is one of the many TVET courses offered in Malaysia.
13/10/2018,  NHFHB Sports Day 2018
October 18 at 6:19 PM
All work and no play can wear you out. That's exactly why we brought the Auto Global family together recently to battle it out on our Sport Day 2018
Apart from encouraging healthy lifestyle among employees, Sport Day provides a platform to showcase skills of all players while enhancing teamwork between them.
Here are some of the scenes from the recent Sport Day 2018. Sincerest appreciation for all the dedication and support of all the working committees, participants & supporters in making this event successful.Congratulations to our winners!